Our new faculty member, Asst. Prof. Peter Cherry, will give a talk at the British Institute at Ankara on Wednesday 28th November at 19:00pm. To attend you must make reservations on the BIAA website.
Here is more information on the talk:
Rethinking Gender and Travel Writing: British and Turkish Women in Transcultural Dialogue at the Turn of the Twentieth Century
In scholarship on the literary commerce between Western Europe and the Ottoman Empire, the voices of women writers have traditionally been marginalised. In this talk, Peter Cherry reclaims such voices and their transcultural literary exchanges by examining the conversation between two women writers who challenged 'East' and 'West' binaries at the turn of the century. The encounter between Hadidjé Zennour and Grace Ellison lead to a number of literary collaborations, including the mutual editing of writing projects aimed at both British and Turkish reading audiences. Ellison was instrumental in the publication of Hadidje Zenour's A Turkish Woman's European Impressions (1913; under the Anglicised pseudonym Zeynep Hanoum); while Zeynep Hanoum contributed to Ellison's writing on Turkey in her volume An Englishwoman in a Turkish Harem (1915).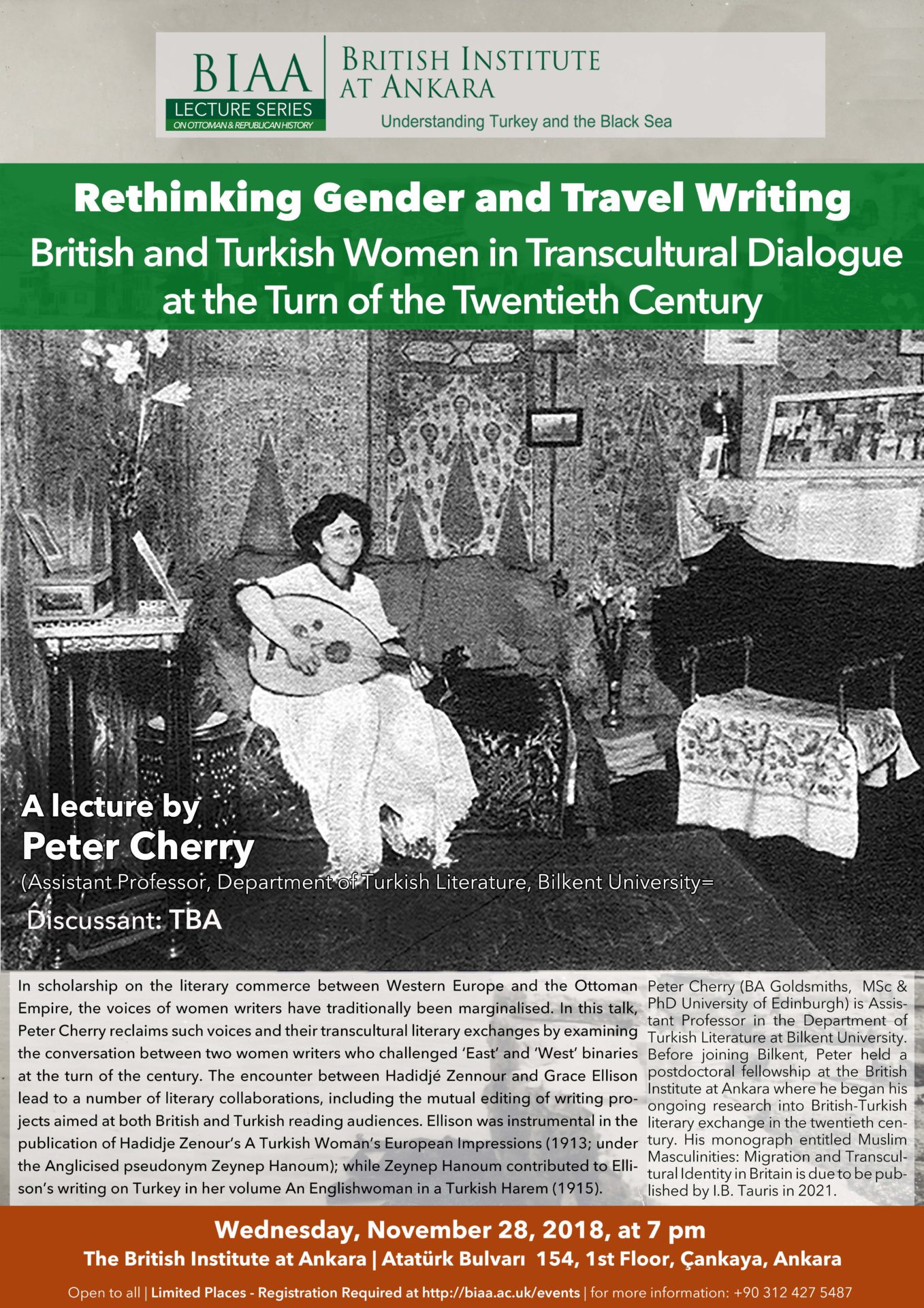 Featured image: Jonathan Hodge